Kingsfans.com Official Game Thread


Game 13




Sacramento Kings

at

Minnesota Tindrwolves

​
By Stephen Tetsu, Kingsfans.com Ace Reporter
Boogie's coming for you.

​
A game recap presented in .gif form... because I can

Boogie against the Bulls frontline:
The Sleep Train Crowd:
The Bulls tried their best to resist:
But in the end, the Kings were too much and the Bulls were vanquished.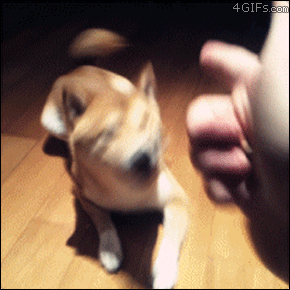 And there was much rejoicing.
Even Joakim was impressed:
Awards Time
Tony Delk Memorial Award-
As predicted, Aaron Brooks suddenly turned back into Houston Rockets Aaron Brooks as opposed to the crappy Sacramento variety we all came to hate and chase out of town. At one point in the third quarter, Brooks was pretty much the only thing keeping the Chicago Bulls within striking distance. Didn't matter much in the end but still not appreciated. Boooooooooooooo!
Shareef Abdur-Rahim Award-
Nazr Mohammed, who has now got to be about ten thousand years old and is now playing behind dudes young enough to be his grandchildren. Remember when he got that ridiculous contract? Yeah, that was like half a decade ago.
Mikki Moore Award-
You either have to suck really really bad to win this OR you need to have a fashionable accessory completely unbefitting of your NBA stature. Kirk Heinrich doesn't suck but he does have sorta ridiculous google/glasses. Also he missed the fourth quarter to have his chest x-rayed or something.
Donte Greene Potential Temporarily Realized Award-
Derrick Williams. Step 1: Suck for most of the season. Step 2: Sneak onto the floor on national TV. Step 3: Suddenly play like an All-Star. Step 4: Get traded to the Sixers.
WTF Moment:
Noah pouts for most of the game, finally gets called for a T when he acts like a giant three-year old being told to go to bed.
The View from the Other Side
Be prepared for a lot of this:
All the following has been taken from BlogaBull.com. CUE ENTITLED SPOILED WHINE FEST!
(First off, just to see their initial expectations,
see their game preview
)
9:55 Nice preview
dont sleep on the Kings, this is not the Kings of the past few years. Boogie is going to be trouble down there – Noah typically struggles on iso defense against bigger dudes like him/Nene/Dwight. Foul trouble is going to be key as we really don't want to have to put Nazr on Boog even for a few minutes.

9:58 We are never ever going to be expected to "obliterate" the Kings in Sacramento
Heck, we usually don't even beat them period. That being said, I do think we can keep Cousins in check and just hope Rudy Gay misses his long 2's, cuz he's gonna get those open shots that usually kill us. But we've been playing well and I think we got this game tonight, even with no Rose/Gasol

10:13 Count me as one who really hoped the Bulls could land Stauskas in the draft. This game should be interesting.

10:16 what if thibs and the kings' coach agree to let stauskas and dougie play 25 minutes and guard each other
mutually beneficial!

10:42 is it just me or does Cousins have no muscle definition, like at all.

11:14 I think we can deal with them. We have 3 big men to throw at Boogie including last years DPOY and next years DPOY to throw at Rudy Gay. We got this.
11:49 One of the finest moments

in Bulls history. If anyone can provoke Cousins (what kind of man call himself Boogie?) to regress to his petulant self, its Jo.

12:00 I am unsure why this is so surprising...
Gay taking better shots is, but Cousins and McLemore were always talented (the former obviously moreso than the latter) and Landry, Casspi, Collison and Sessions have always been solid role players (though it appears Sessions is playing far below average per minute).

Anyway, despite them having probably the best guy on the court, we have guys 2/3 and 5 (Butler/Noah and Taj), a better defense and more ball movement (Gay still gets most of his points through ISOs). If we hit our threes and compete on the boards we should win this one like we did against Toronto (a better team).

1:27 Sure, the Kings are on the rise, but what's this team's ceiling?
Will they even make the playoffs? Probably not.

1:29 Best case scenario for this team
Boogie gets hurt and they get a good pick next draft.

7:35 Over under
on how many techs between the two teams? 3?

7:47 man Cousins really does hate Dunleavy

7:48 So...why is OKC's crowd in Sacramento?

7:51 why does hinrich think he's the spawn of michael and kobe

7:53 Wow they are rebounding and boxing out STRONG

7:54 here go these damn refs again.
Jo will be ejected again at this rate

7:56 the kings are playing the way the clippers were supposed to play

7:56 cousins flopping early

7:57 Great game so far
A lot of intensity on both sides.

8:00 shut up mclemore

8:00 Aaron Brooks might be the best
At deflating the other team's morale after they make a big play by answering right back

8:01 Cousins flopping
Wasn't he just talking about CP3 cheating?

8:03 This would be a really ugly game if we weren't hitting our threes.
Though several of them have been wide open, so 4/8 doesn't seem like that much of a fluke.

8:08 Is Chris Webber on the call tonight? He splooges every time Niko hits a shot.

8:09 Niko
Might be better than a better Ryan Anderson.

8:10 Derrick Williams
There's a where are they now guy.

8:11 Bradass!
8:24 Brad Miller can kill a deer
with an eyebrow fake.

8:12 They're calling a lot of touch fouls on the Bulls, and it doesn't help that they're flopping all over the place.

8:15 Refs hate us in sac town
This happens all the time. You would think were playing Lebron and James harden

8:15 I hope James Harden names his son LeBron James Harden
Wait, no I don't.

8:23 So Thibs trusts Snell against LeBron James and Rudy Gay, but nobody the hell else ever.

8:26 this makes me hate cousins in nba 2k15. thinking of creating a new character just so I can join the kings and be a dick to him in the cut scenes.

8:26 Bringing in all the rookies at once just destroyed the lead and momentum

8:27 So is that going to be McDermott's role?
Run around the floor with the second unig trying to get open for 3 minutes without getting noticed, then sit again and jump on a plane for the next 3 min gig?

8:28 Thibs gotta stop with the Brooks-Snell-McDermott-Mirotic combo
Only have two of them at the same time on the floor. It only gives confidence to whoever team we are playing.

8:30 Yeah I don't like cousins.
He's a ***** too

8:30 I want the bulls to just poop a loaf on the kings right now. They are so annoying.

8:31 Thibs gotta go deep
Because the refs wanna call breathing near a sac player

8:34 why is there always a second quarter hero against us
James Johnson, Jamal Crawford, Derrick Williams

8:35 Goodness gracious I didn't know we're playing the Cavs

8:35 Looks like Derrick Williams is this game's scrub power forward that utterly dominates us for no reason

8:38 They need to start driving more and get the Kings players in foul trouble. No guarantee, but better than letting them get to the line at will.

8:39 jesus... refs really are atrocious now
i usually am the last to ***** about them, but this is just insane

8:41 DO NOT GET T'ED UP NOAH
relax… the refs already are calling a questionable game. don't feed them

8:41 Good god
these calls are outrageous.

You know you are b.s. When Jimmy hasn't been to line yet.

8:44 Wow. Horrible Refs. Only foul we get is a flagrant that's not a flagrant. makes no sense

8:44 Whatever
They deserve that call after the bs earlier.

8:56 Shaq put more effort into eating that cookie than he ever did on defense his entire career

9:00 Bulls will be better in the 2nd half, the starters are going to play way more minutes
we gotta hope Taj doesn't pick up a 4th foul quick. That would be very very bad.

9:06 Breathe on the kings
foul

9:06 worst game of the year

9:07 well we've figured out the bulls can only handle one team at a time on the court
we could probably handle the kings or the refs, not both

9:07 Jimmy keeps on cluching his thumb and now his sore shoulder
making me really nervous …

9:08 this game is over. the blowout begins now.

9:11 I expect this in the playoffs against the Cavs
But the Kings? They get these calls?

9:12 Bulls can get back into this
As long as the Kings don't get bailed out with foul calls

9:18 butler playing hurt in a november reg season game. hope thibs gets fired if bulls have another early playoff exit

9:18 Not sure why people like Cousins
he's not "misunderstood," he really is just a selfish, whiny *****

9:18 I'm not even mad at the Kings they're just playing
But damn these refs suck

9:19 There's the standard Joakim Technical

9:20 man cousin has lard under his arms like an old fat lady.

9:21 just laugh at their playoff drought and move on
they'll make no noise even if they luck into the post season, no need to go further than that

9:20 When even the TNT broadcasters are talking about the flop you know the refs suck

9:21 And Boogie is just a big Chris Paul
**** him.

9:21 So how much are the Kings paying the refs this time?

9:21 Brightside
We get their draft pick

9:22 Worst game of the year.
Haven't seen a one sided game like this ina long time.

9:22 How is this allowed. People pay to see these games. There needs to be a law against calling games.

9:22 jimmy, go dunk on cousins ugly ass

9:25 Cousins trips over Gibson
Foul on Gibson

9:25 Are the refs trying to make up for 2002?
That's the only logical reason I can find for this.

9:26 Just logged on to say the following
I hope that ***** Cousins gets hit by a ****ing bus on his way home. Furthermore, these refs need to get their crap figured out. This is the worse officiated game I've seen all season.

9:26 Doug McDermott is the worst first round pick in any sport ever.

9:28 LMFAO. The Kings fans cheered, just assuming the foul was on the Bulls. **** you, Adam SIlver. **** you, LeBron Butthole. And **** you, Sacramento. I wish this game was taking place in Seattle.

9:28 Bitchass Boogie complains on every call
Even when the refs are handing him the game.

He's no Chris Paul. He's way worst.

9:29 this game is not out of reach yet

9:29 Boogie Cousins is a ****ing tampon.

9:29 If the refs hand out 13 fouls to the Kings and 2 techs in the 4th quarter, then I won't complain

9:29 I reaaly want the Bulls to come back now
Just because the kings don't deserve this one

9:30 Thank goodness for Brooks!
I would love it if Cousins fouled out.

9:30 If we win this Thibs should wave both middle fingers at the refs as they head to the lockers

9:31 They should have an independent, anonymous body that reviews calls and hold refs accountable for being terrible.

9:31 Put in Nazr
Tell him to punch Boogie in the throat.

9:32 I hope Nazr and Cam come in and break every Queen in half.

9:33 the kings do not look great... this game is not out of reach
especially if we start getting the make up calls now

9:33 Haven't the Kings blown like two 20 point leads in the 4th this year?

9:33 I liked Boogie before this game and now I hate his punk ass

9:35 gotta admit i was on the boogie bandwagon before this game
now, not so much

9:34 **** Cousins and the refs. I really try not to complain about the refs, but this officiating as been bullcrap.
What has Cousins down besides be a head case to deserve bullcrap calls? Yes, he's talented, but he's getting the LeBron treatment. Joakim gets T'd up more against Cousins than he does against LeBron.

9:36 Cousins is complaining and they're winning...

9:38 I respect CP3
More than Cousins now. At least he's not being a hypocrite.

9:46 This is game is being ref'd like a heat game over the last 4 years.

9:47 hmm shotclock is running out, they can't find the basket
lets call a foul

9:48 Goaltending a free throw
Jo still really wants this one..

9:49 Webber is worse at commentary than he is at knowing how many timeouts are left in a game

9:52 Webber is a Kings homer, but he's still annoying

9:52 It's mindblowing we're still in this game

9:54 Explain this to me: how are some of the best defensive players ranking up all of these fouls....

9:55 something is fishy. either the league is pissed about bron slipping so far out of first, or there is money on this one.

9:56 Taj has been a bit grabby tonight
He got jobbed a bit tonight too, but he's not getting his hands up.

9:57 boogie cousins looks like a poop

9:58 wow
just… wow

9:59 Ha ha. This is so stupid. I'm not watching this game anymore.
The ****ings can have this game. I think Thibs needs to pull any starters NOW before they get hurt on this fixed game.

9:59 seriously? people are complaining about that one too?
brooks ran right into him.

9:59 looks like the BS memphis game
will turn out to be a good thing for the Kings

10:01 ok, white flag time
sit the boys thibs. not enough time to fight the bad kings and the refs bailing them out

10:02 It makes me glad that the Kings are in the West, I look forward to watching the lose. It may be against our interest, but I don't care.

10:05 Webber, clothesline? Really? He barely got touched

10:05 at this point, i hope cousins is hurt. whiner
I've taken hits like that in a fight and not cried. *****

10:06 Send in Cobra Cam
Flying kick to Cousin's face

10:06 I'm not gonna cheer for Cousins getting smacked
Just pull em, Thibs

10:07 No, the future doesn't look bright. The refs guaranteed this win.

10:10 Also, no more Webber calling Kings games
Just awful.

10:10 Kings won't make it out of the west, we are secure in the East. All this did was help us get their pick. the future for them this year is curb stompings in the west
feelsgood.jpeg

10:13 Just abysmal
I can comfortably say this was the most horrendously officiated game I can remember watching.

10:50 Just when you think the NFL refs are worse than the NBA refs
They prove me wrong yet again.

1:04 Cousins gets away with alot under the basket
How many times did he lower his shoulder or just slammed his big body against a perfect defensive position of Noah, Taj, Jimmy or Niko and didnt get called for it?

He should have 6-8 points less imo...
Tonight's Game
​
No room because of a huge VFTOS.
Just know the T-Woves are currently a little poopy and tired after last night.
Matchups
Boogie versus the poor fourth string guy he winds up playing against-
No chance. Once Dieng gets into foul trouble or does something dumb (which he probably will do), the Wolves are going to have to double, triple or quadruple team the monster. Hell, I wouldn't be surprised to see the man get pentuple teamed.
Andrew Wiggins versus lofty expectations-
The dude was once called the next Lebron. Currently he's playing like the next Wilson Chandler.
Wolves versus Injuries-
If another guy gets hurt, I feel like they'll try to put him back together with duct tape.
Final Thoughts and Prediction
Minnesota, an already cruddy team, is now missing four of its intended starters and Mo Williams is somehow their starter at point guard. On paper, this is probably the first "easy" game we've had all season. That said, we cannot afford to let our guard down/have Andrew Wiggins finally flash his potential and go supernova on us. But if Boogie doesn't accidentally get his gametimes wrong and the T'wolves magically getting healthy overnight, I honestly don't see the Kings letting up.
Kings win, 106-95. Boogie gets a 30/15/5 night.
GO KINGS
Last edited: