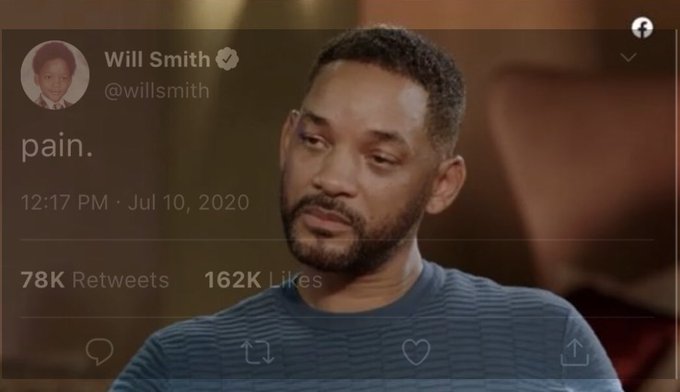 That 4th quarter...
​
Award Time
Tony Delk Memorial Award-
Chris Boucher.
Mamba Kings Killer Award-
Norman Powell. I said it would happen in my writeup before the game and sure enough, it did. Powell was 80% from 3
Shareef Abdur-Rahim-
Nemanja Bjelica. Bjeli managed to look thoroughly outmatched against the long, athletic Raptors bigs for the entirety of his nine minutes of first half action, culminating in him misplaying a possession so bad that he wasn't within twenty feet of Siakam on an an open three that got him benched for the rest of the evening.
Jason Hart-Andres Nocioni
- Cory Joseph. Feels like I may have to rename this award after him pretty soon. For a guy who we signed for defense, he has be noticeably bad at keeping with his man/not getting blown by for layups every ten seconds while also being a net blackhole on offense. But hey, rather him than minutes for a young guy or more minutes for Tyrese amirite?
Luke Walton Vacuum Cleaner Award -
Luke Walton, who finally played Bagley in the fourth quarter but only because his failure to make halftime adjustments/adjust to the Raptors was so bad that the game was out of reach with ten minutes left.
WTF Moment
- The Kings forget to play the last 18 minutes of the game.
----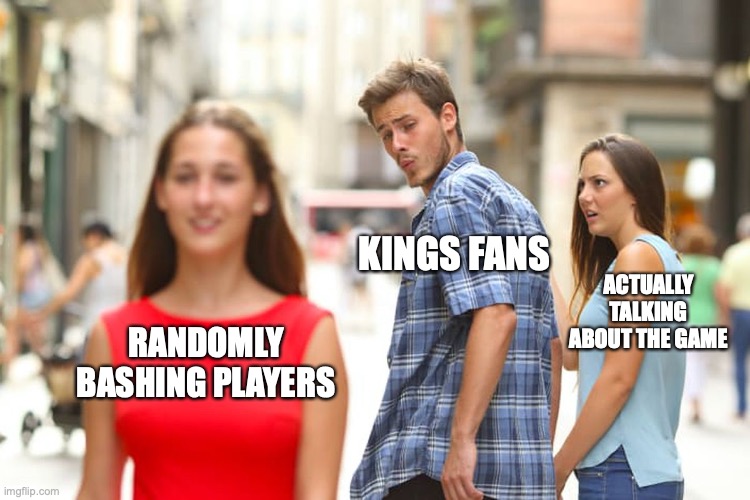 Things don't get easier with the Blazers coming into town. While they look as good as they usually do on offense with their two guards, the much ballyhooed upgraded defense has yet to show up. Dame and CJ remain perhaps the best backcourt duo in the league, Carmelo has accepted his role as a spot up shooter off the bench, and their big man tandem of Jusef Nurkic and Enes Kanter is scoring and rebounding at a nice rate (and also pushing Harry Giles III to the end of the Blazers bench).
We've seen the Blazers twice (in the preseason) and beaten them once so it's an entirely winnable game so long as the guys at least attempt to play defense and don't pound the hell out of the ball like they did in the second Houston game and the end of the Raptors game. Also hopefully De'Aaron is free of any minutes restrictions for this one because I really don't feel like watching CoJo getting torched for thirty tonight.
Also, Mark Jones is apparently back tonight.
Matchups
Jusef Nurkic v. Richaun Holmes:
Nurk is now nearly two full years removed from the horrible leg injury that sidelined him until the bubble but he hasn't really been the same player this year as he was prior to his leg snapping like dried spaghetti. This is most evident on the defensive end, where he's had difficult staying in front of his man or playing out on switches or coverages. Meanwhile Richaun is quietly having his most efficient season, his push shot having become the most trustworthy move in the NBA and his ability to hit angles hard on pick and rolls leading to several lobs a night.
Advantage:
Holmes.
Robert Covington v. Marvin Bagley
: Long coveted for his defensive skills, Covington has actually had his issues fitting in on both sides of the ball with his new team. He's being asked to guard power forwards and small forwards this year and the pairing with Derrick Jones Jr. seems like it would work well but the stats sorta say otherwise. Marvin gets to face off against another good defender. If he plays within the offense, there will still be opportunities for him to make plays and score. If he tries to play big against the smaller Covington, things won't end well.
Advantage:
Covington
Derrick Jones Jr. v. Harrison Barnes
: Old Faithful gets to clash against Airplane Mode tonight. Jones has had some foul trouble this season and has had some issues fitting into the Blazers offensive schemes. Harrison meanwhile is possibly having his best non-Warriors season ever and has been so consistent in so many different ways.
Advantage:
Barnes.
CJ McCollum v. Buddy Hield
: Buddy's struggles on offense continue. I predicted he would break out of his slump against the Raptors and I'll predict it again here (I am the sort of gambler who doubles down on a missed bet... I am a bad gambler). CJ is thus far having his best season yet, playing better than Dame for most of the year. I don't see his offense faltering here.
Advantage:
McCollum.
Damian Lillard v. De'Aaron Fox:
De'Aaron showed no ill-effects from his hamstring injury, which is good news. Unfortunately he has to play Dame, which is bad news. Dame has traditionally had De'Aaron's number and is probably still upset over his hiphop beef with Marvin Bagley. Meanwhile, Dame has been the weakest link for the Blazers on the defensive end, which is only forgivable when you're probably the clutchest guy in the league.
Advantage:
Dame
Bench:
The Blazers bench is deep on paper with Gary Trent, Enes Kanter, and Melo all scoring in double digits. The Kings bench of course is led by Tyrese Haliburton. Bjelica struggled hard against the Raptors but has played pretty well off the bench for short stretches. CoJo exists.
Advantage:
Blazers.
Final Predictions:
Blazers 121, Kings 116
It's the second night of a home back-to-back but most of the key guys didn't play too many minutes in the blowout loss so tired legs shouldn't be as much of an issue as they could be. With the Blazers still struggling to defend inside, this could be another night where Marvin starts out hot and then gets benched and forgotten about in the fourth by Luke. I don't think we'll see Harry or Hassan play tonight, but we could see Woodard.