Don't Make Me Use The Bat
Staff member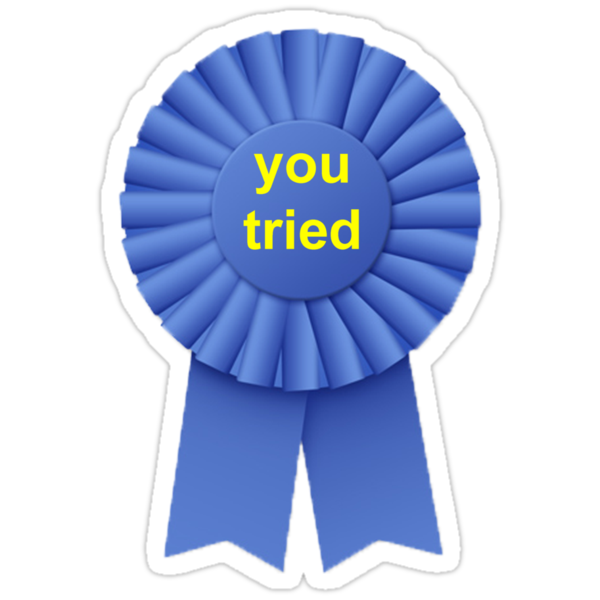 Its handy in a way losing every single night without Cuz (now 2-24 without him in the Vivek era) -- it'll make the final season tank when we shut done Cuz that much more predictable. We should be able to exactly pick our target number of losses and hit it guaranteed.
Of course in this case this was likely a loss anyway, and really, despite giving up another obscene point total our rudderless ship sort of found a collective rudder, with numerous people making minor contributions behind a pretty good Rudy game. I didn't believe we'd win, because frankly I almost never do anymore, but we hd the lead in the 4th, and if Chris Paul hadn't have been just toying with us like a bored cat...
Well, anyway. Still stuck at 22 wins, 4-11 now under Karl, .267, just a smidge ahead of Corbin's .250 pace. But hey, if Cuz and Rudy can both go on Friday, the next one's winnable. Hope springs eternal.
Boxscore
Stats: 37min 23pts (6-19, 0-5, 11-11) 6reb 4ast 3stl 0blk 2TO
Gay ( B- )
-- ok, so it was Rudy in, Cuz out, JT in, Landry to the end of the bench. Got all that? Rudy was back just in time to pick up main scorer duties (the thought if what would happen wihtout Cuz, Collison OR Rudy is... *shudder*) and he performed his duties...decently. In the early going ti was his teammates carrying him, as maybe he came back rusty, who knows. He missed the game's opening three, and did not have his first hoop until 4min were left in the quarter. Meanwhile Ryan Hollins was our goto guy. He was still sitting on only 4pts midway through the 2nd quarter, and not an efficient 4pts, when things finally started to click into gear for him. he still wasn't hitting his threes -- and insisted on taking them (is that Karl?) -- but the swoops and layups and fouls drawn picked up, and he was up to 11pts and carrying the offense in the back half of the quarter. After half he kept up the scoring pace and specifically got to the line, and for a while in the late 2nd and early 3rd it looked like he was going to go toe to toe dueling with CP3 as he cranked it up against our hopeless PGs. But Rudy never did get efficient, and Hedo Turkoglu, who I am pretty sure announced his retirement 5 years ago, ha a bizarre bounceback game in front of Vlade and was bothering Rudy on defense with his length. We went the better part of a quarter between Rudy's 19th and 20th points, and in the 4th he contributed only 4 FTs. On the other end Rudy was only responsible for the first 2 of Hedo's ridiculous 5 three pointers in the game, but was committing the same mistake everyone else was, again and again overhelping inside and thus ending up late closing on three point shooters. In the end it was...ok. Not efficient, not terrible. He filled a role we needed filling -- guy who can actually put up big scoring numbers. But us making a game of it was more because of multiple other guys stepping up in little ways.
Stats: 34min 12pts (5-10, 0-0, 2-4) 8reb 0ast 1stl 0blk 1TO
Thompson ( B )
-- Without Cuz you figure we needed a good game out of JT against this frontline to have any chance, and to a large degree we got it. In the early going in fact I thought he largely outplayed a very soft Blake, and did not appear at all intimidated by Jordan. As the game wore on things began to swing a bit. Blake began to get his game going, our idiots always running down ot help on him helped free those 3pt shooters. Jordan began to finally have an imact in the middle, and JT was no factor at all after the mid 3rd. Still, 12 and 8 is kind of the standard for solid work amongst a non-star big. It was done efficiently, it was combined with generally good defense looming over Griffin, who appears to be shrinking, and it was about all you could expect against a frontcourt that on paper looks as good as any in the league.
Stats: 14min 9pts (4-4, 0-0, 1-2) 3reb 1ast 0stl 0blk 0TO
Hollins ( B )
-- 6 minutes into this game Ryan Hollins was dominating the guy he backed up last year just with hustle, off the ball movement, and mobility. In the early going it was his 7pts 3rebs that really were responsible for us coming out and making a competition of this. And then, for some mysterious reason, we benched him. And hey, its Ryan Hollins, he probably has a custom chair over there on the bench and knows the nachos guy by his first name. But during this game? With as well as he was doing? All I could figure is that it was some preplanned rotation they had going on, but...duh. Hollins never regained his mojo after that. Had one more off the ball hoop, but played little and went back to producing like Ryan Hollins. Oh well, at least one strong stint.
Stats: 19min 0pts (0-5, 0-1, 0-0) 1reb 2ast 1stl 0blk 0TO
McLemore ( F )
-- appears to all be going south now for Ben, and I'll again make the point that PDA's wonderful Malone gambit may have had wider reaching effects than merely Cuz. It appears to have killed Landry's Kings career. And Ben is in flat free fall. Today he was down to 0pts altogether, and if the late reports he may have a sore wrist might excuse some of that, it still wouldn't explain why he keeps going under screens and losing guys far less less athletic than he is on the perimeter as they bomb threes on us. The end result was JJ Reddick with 17 first half points, and Nik Stauskas playing more minutes than Ben. Then after half Ben made a few half hearted attempts to drive, and ended up getting his shots thrown back in his face by Jordan. And that was that. So just...this is your audition for the new coach Ben. Of course with his up and downness, he could score 20 next game as easily as 2, so I guess we'll see. But with no Cuz there were shots to be had, although maybe without Cuz not as much space to get them off or as much passing to set Ben up. Ben's game felt almost too irrelevant to saddle him with an F, but if you aren't going to hit your starting SG with an F for getting outscored 27-0 and playing fewer, and less effective, minutes than his backup, when are you going to hand out that F?
Stats: 23min 8pts (4-8, 0-1, 0-0) 2reb 2ast 1stl 0blk 1TO
McCallum ( C )
-- early on in this game Ray was playing impressively. He was energetic and aggressive, and CP3 was in lurk mode. Ray wasn't leading the team in stats, but he was one of many thorns we were showing. His late second quarter work was less impressive, as he quit either making shots or running much of an offense. But the real disaster came after half, as CPE disengaged that stealth mode and just easily, and I do mean easily, smoothed his way into star mode. He was just walking down, running Ray off a simple pick, and boom, easy little jumper. Then another. And another. And another. It wasn't that CP3 was hitting tough shots -- it was that he didn't even have to take them. Just little practice jumper after little practice jumper. Given that Ray's offensive production had dried up, getting treated like a chew toy on defense was enough to cost him his spot again to the old man, who of course also could not guard Paul, but who could at least fight back the other way.
Last edited: