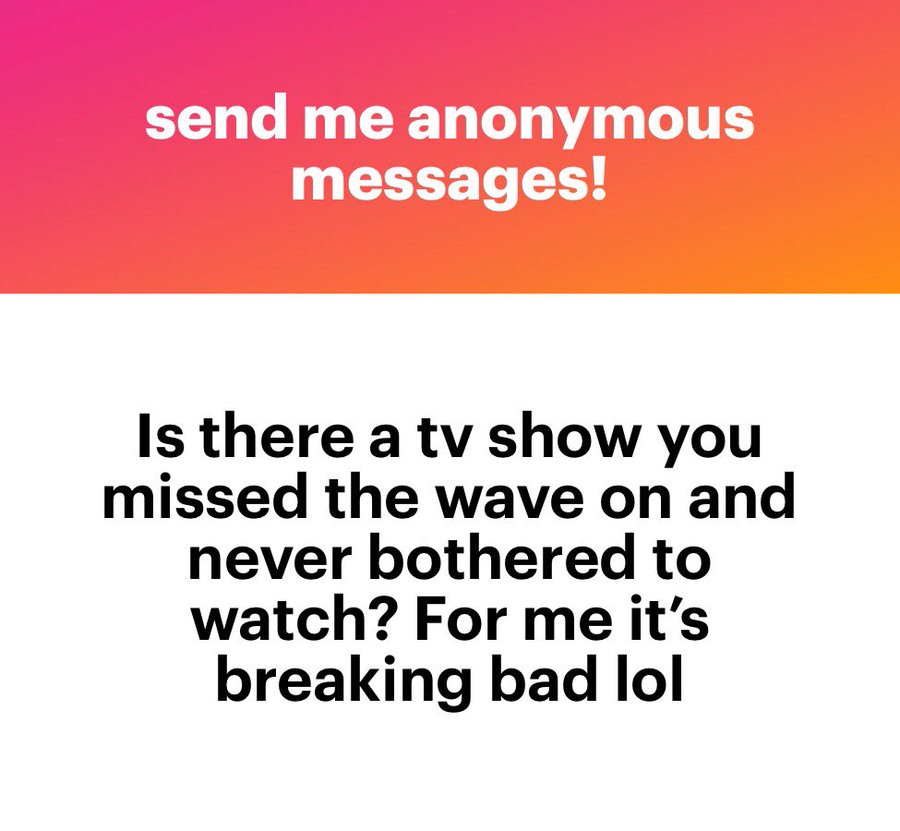 Thought about cross-posting this in my #WWST thread, but then I realized that it wouldn't work as a tweet, because the amount of "prestige" television and hit shows that I've missed the boat on would exceed the character limit by a lot. Like, I have many shortcomings, but FOMO is not one of them.
Mine are Mad Men, Firefly, and The West Wing as shows I've missed out on, but by all accounts, would probably really like despite still having not gotten around to them. Maybe also Mr. Robot and Orphan Black, but debatable how much of a zeitgeist wave either of those had.
Stranger Things, Watchmen, Lost, The Americans, House of Cards, The Newsroom and to a lesser degree The Good Place and Community all fit that description until I finally got around to giving them a ride years after their cultural phenomenon popularity waves crested. Never been much of a "must see TV" guy.
As an aside: I miss your TV show rankings.