I had a thought -- and this is the kind of thing I probably should just keep to myself, but I guess I'm in a "giving" mood today -- what if the players themselves are leading the tank this season?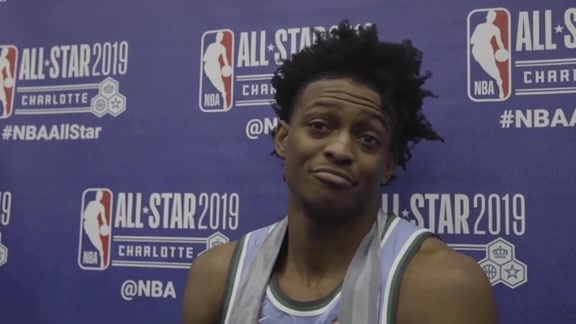 What is this blasphemy you say? Hear me out...
(1) The main guys are all under contract already for multiple years so their futures are secure.
(2) Losing helps get rid of Luke Walton sooner.
(3) Fox and Haliburton both wanted to play for Sacramento coming out of college because of the challenge and opportunity
and
both are avid 2K fans so I think roster-building is a part of their makeup.
(4) When are they ever going to play a full season in empty arenas again? If ever there were a season where losses don't matter, this is the one.
(5) Lebron, DWade, and Chris Bosh formed the Big3 in 2010 officially kickstarting the era of the player-driven super team. These were uncharted waters for most of us who grew up in earlier eras but Fox and Haliburton were 12 and 10 respectively at that time. The biggest NBA stars in the world teaming up to win together was right in the middle of their formative early teenage years. The owners tried to clamp down on these shenanigans with harsher cap rules and the lure of supermax contracts for elite players but isn't it possible that the draft itself is how forward-thinking players will form super teams now?
If you're Fox and Haliburton and you survey the NBA landscape and see who's currently competing for a championship there's Lebron and AD in LA, Kyrie/KD/TheBeard in Brooklyn, PG and The Claw in other LA, and maybe we can throw Philly in there since they're first in the East right now -- how tempting would it be to play just poorly enough to lose right now and end up with that all-important third star to add to the mix next season? Not only are all of these players contenders because they play together, but all of them started their careers putting up numbers on terrible teams whose front offices did them no favors. There's a clear takeaway here -- if you want to win, you need to take matters into your own hands.
I'm not saying that
is
what's happening but I am saying
if
that's what's happening, I'm not mad about it.