Don't Make Me Use The Bat
Staff member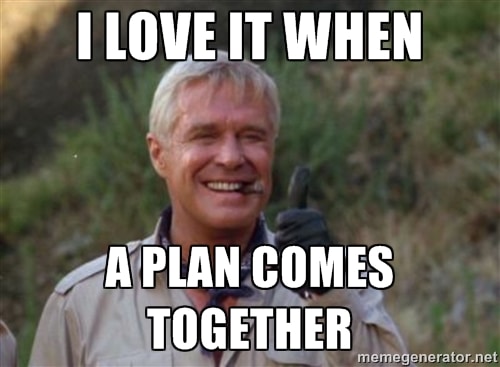 Link to Boxscore
Starters
Gay ( C+ )
-- with almost everybody around him playing well, Rudy was just totally invisible in the first half, and its a major reason why we couldn't open the lead. Barely even took a shot. Came to play after half though, started draining threes, and he and Cuz together > Westbrook alone. But if there was still one guy forcing shots out of the rhythm of our offense it was Rudy. Gave us scome scrap on the boards.
Barnes ( B )
-- classic glue veteran stuff here. Scored 0pts, missed all 4 of his shots, including 3 threes...and yet led the team in +/-, made hustle plays and slick unselfish passes, only had one duh turnover, and never let any of the Thunder roleplayers have themselves one of those out of the blue nights that have sunk us for years.
Cousins ( A )
-- give him a couple of nights to freshen those legs, and watch out. Dynamic performance just mauling the Thunder frontline, including Steven Adams, who coming into this one you would have said caused Cuz some problems. Started off bombing threes and carried the team in the first half, but had to take more shots than he should have. But got help after the break, stayed in control, and made the usual assortment of ho hum I'm a HOF talent plays.
Afflalo ( B- )
-- remains kind of a forgotten man on offense, but we again tried to use him in the post a few times, and other than one bad miss from the perimeter that led immediately to a Thunder break, he was just quiet offensively, not bad. And like Barnes and the other vets, passed the ball, stayed smart, saavy and largely in control. We had Spurs vets tonight.
Collison ( B+ )
-- quickness and ability to get into the paint bothered the Thunder all night, and we got that jump from our starters coach was looking for. Loses some ticks on the grade for continued boneheaded decisionmaking at times -- never a specialty, and since coming back just gets erratic. But I don't see any point in blaming him for Westbrook. That's basically unstoppable.
-------------------------------------------------------------------
Bench
Koufos ( A- )
-- another really strong game for Kosta as the backup center. Willie should take notes on how he used his body to shield the Thunder off the glass and gave the Thunder bigs no easy ones. He and the bench did well enough that we sat Cuz for 7-8min of the 4th, until Kosta finally had a Kosta finishing moment inside, missing twice on one possession. Still, nice, solid, and did not have to worry about providing offense.
Lawson ( B+ )
-- back in what looked like much more of a comfort zone for Ty, directed a bench crew without a clogged middle, never felt compelled to try to shoot, and made some nice passes. More than that though, for a little guy with a soft messed up rep, he has really been in there scrapping, and did so again tonight with some inspiring steals and boards in amongst the trees.
Temple ( A- )
-- starting to really like this guy as the "other glue guy". Downticked a bit for blowing a couple of point blank shots at times of the game when it didn't feel like we quite put them away, but just makes good plays over and over again and had a couple of great steals against Westbrook up top triggering breaks.
McLemore ( B )
-- tale of two halves again for Ben, as in the first half, and early 2nd quarter, he came in taking shots in rhythm, making smart decisions, and quickly poured in 9pts off the bench to keep the offense moving without Cuz on the floor. then came out in the second half, missed all his shots, and committed the throwback boneheaded foul a 3pt shooter for a 4pt play error.
Last edited: