Don't Make Me Use The Bat
Staff member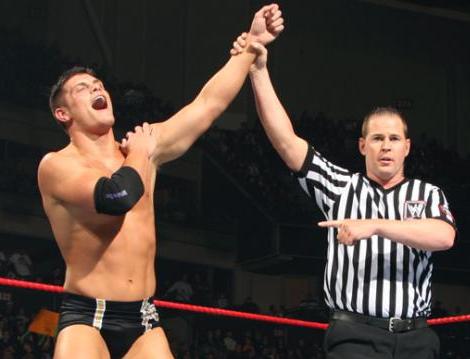 Link to Boxscore
Afflalo ( D+ )
-- you want to see somebody look small and old? Watch Arron Afflalo try to guard Robert Covington, who was one of the main players separating the teams. Got dominated on the glass, missed almost all of his shots, including the wide open game tying I'm-a-hero-again!!!...oh-crap three from the corner in the final seconds. At least moved the ball.
Cousins ( A )
-- 46pts 15rebs 5ast on 11-16 shooting and 20-22 from the line...and yet I can't quite add the "+" to the obvious A because of the 8 TOs that in the end also had something to do with the final result here. Nonetheless, another astounding Cousins game just trying to absolutely carry an unwilling team who couldn't suck it up and get any stops.
Koufos ( C )
-- because of the Sixers stretch 4s, made Cuz a fish out of water on the perimeter when Kosta was in. Got beat by Okafor head to head, but finally got into him late. Somehow never grabbed a board, but did convert his little hook things inside.
Temple ( C+ )
-- best thing he did on the night was pass, and was doing a very nice job of that in the first part of the game as a key element of our early ball movement. Unfortunately was as much culprit as cure this time to our perimeter defensive woes, as it seems that he can lock into All Stars, but now was struggling with Nick Stauskas and Gerald Henderson.
Collison ( D )
-- think he had chipped in with all of 2pts at halftime. Finally started scoring in the third, but it was accompanied by our complete defensive collapse, and DC could not stay in front of McConnell at ALL, nor get through picks, and as McConnell slashed and picked us apart Joerger went to Lawson and did not look back.
-------------------------------------------------------------------
Barnes ( B- )
-- this is a tough grade, because he was virtually the only guy giving Cuz shooting support and hit some big threes for us. You could also see him consciously trying to keep close to the 3pt shooters. Unfortunately that allowed such speedy players as Dario Saric and Nik Stauskas to blow around him and break down the defense again, and anotehr guy not helping Cuz on the glass.
Tolliver ( C )
-- hit two threes and made a nice kickout pass for an assist, but was getting badly enough roasted on defense by Saric, who just ran right around him, to stand out and get benched on a night when the whole team was getting roasted.
Lawson ( B+ )
-- really gave us a major push with his passing, and is the primary reason Willie had an impact offensive game as Ty found him time and again slashing to the rim. But he didn't score himself, and while he was called upon to replace DC's defensive disaster, he was only sporadically more effective on that end.
Richardson ( INC )
-- still manages to project solidity even when not doing much. Made a nice unselfish pass that led to a three early in his minutes, and competed better on defense (although he almost had the embarrassment of getting put on his backside by Sauce). But missed his two shots and never got back int he game as we were in yet another dogfight.
Cauley Stein ( A- )
-- from playing like a scrub, to major impact player on BOTH ends. His rim running was terrifically effective as Lawson found him again and again, and he threw in a couple of nice real shots too. On the other end we finally began to see Cauley-Stein the rim protector emerge. Wart remains the rebounding, where Cuz had 15...and the other 9 guys combined had 18 (Willie had 3). Unacceptable and killed us.
Last edited: