Don't Make Me Use The Bat
Staff member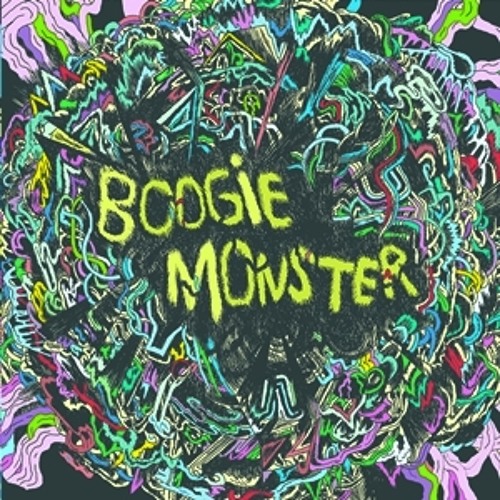 First of all, congrats to everyone who got to go down and take part in the big ole party in the old barn.
Secondly, my apologies to Kayte, who I heavily advocated for a return to town only so that she could then spend her time getting hit on by the Big Pickup Line.
Third, woot!
Okay, game notes: If this is how we are going to play, DeMarcus Cousins is going to have a monster season the likes we may not have seen from a center since Shaq's prime. We went to him again and again and again. The Nuggets knew it after a while, and we still went back. And he got tired, there were all sorts of chances for him to give up, and we went back to him again, and he found a little more, and a little more, and with that talent...just wow. That's how you ride a dominant center. Its a lost coaching art, and a lost breed of player. And yet here one was, right in the little berg of Sacramento amongst 17,000 screaming fans. And this time the great center was on was on their side. Defense was way up for much of the game, and we won a game by a score we haven't in a decade. Our SGs were all terrible. Our SFs were all terrible. Our PFs...well, you get the idea. But we had a big ole horse, and then both halves of our PG platoon chipped in in support. Throw in the defense, and it was as tough, ugly and intense of a game as you could ask for in such a showcase.
Non game notes:
Grading Consortium
The Grading Consortium rides again! We almost had 5 on the night -- a pretty good accomplishment given how many people were down at the arena, but bajaden's internet got the Tijuana trots at a bad time, so its 4 for the night, but I hope to have 5 most nights.
Your Graders Tonight Will Be:
Bricklayer
Uncia03
sdballer
Henkel
Highlights:
Boxscore
Stats: 27min 9pts (3-9, 1-3, 2-2) 4reb 2ast 2stl 0blk 0TO
Salmons ( C )
-- Grading the Kings SF options is a bit like a blind taste test of bottled waters, except there's one mystery bottle filled with urine. At best, you're hoping for bland and non-offensive. The Fish played most of the minutes at SF tonight, until Malone finally scrapped the whole idea and went with 3 guards. In terms of his performance, it was about what we've come to expect. Very little movement off the ball so you only know he's there if he takes an open 3 or dribbles around for a mid-range shot. He mostly stays out of the way and did get some good looks at the basket, but missed most of them. On defense, we didn't see much of him as due to the Nugget's injury issues, he was matched up against beanpole Randolph and a French guy. Both of whom played as expected but not really due to anything John was doing. He did grab 4 boards which is an improvement from his usual allergic reaction to rebounds. All in all, a very exciting night that had nothing to do with the Fish. --
sdballer
Stats: 27min 3pts (1-6, 1-3, 0-0) 6reb 0ast 3stl 0blk 0TO
Patterson ( C- )
-- Patterson got the start, presumably due to his ability to space the floor to allow Cousins to work more in the post. Cousins was dominant in the post in this game, so some might say that part of the credit has to go to Patterson for forcing his defender (Hickson/Faried for most of the game) to not be in good position to easily provide weak-side defense against Cousins. But Patterson doesn't get too much credit in this particular game, because he had a pretty miserable shooting night hitting only 1 of his 6 attempts. In fact, he was open quite a bit in the corner in this game and his defender was cheating off of him for ¾ of the game. The reason his defenders were cheating off of him were two-fold. First, he simply wasn't making his shots. He took three 3pt shots and the only one he hit was a top-of-the-key shot in the middle of the 2nd quarter for his only points of the game. The second reason his defenders were cheating is that his teammates simply didn't get him the ball. He was open quite a bit in the corners because his defenders were cheating, but his teammates failed to find him for open looks. If his is going to remain the starter for this team due to his ability to space the floor he is going to have to start making open shots, and his teammates are going to have to do a better job of finding him and making the defense pay for cheating off of him. So on the offensive side of the ball Patterson was pretty ineffectual. However, I was really impressed with his defense in this one. He was very solid with his man defense against Hickson and Faried, as well as being quick with his defensive rotations. He notched 3 steals and did a very good job blocking out the boards. He isn't the shot-blocking presence that we need to pair next to Cousins, however, lacking that, he played very good team defense and did a respectable job on the boards. He picked up his 5th foul at the 11 minute mark of the 4th quarter and never got back on the court as Coach Malone decided to go with Hayes/JT down the stretch. So poor offense (his strength) with solid defense and decent rebounding. That sounds to me to be around a C- to D+ grade, and I went with the C- because a large part of the win was with the defense that held the Nuggets to under 90 points, and Patterson did play good defense the entire time he was out there. On offense his teammates didn't find him when they could have, so that is going to have to get sorted out if he's going to be playing big minutes for us this season. --
Uncia
Stats: 39min 30pts (13-26, 0-0, 4-7) 14reb 1ast 2stl 2blk 4TO
Cousins ( A- )
-- now before I get around to justifying an A- for this night let me just get this out of the way: this was a franchise center performance. And saying that, it should be understood its not just the numbers, it was how it happened, in a direct line stretching all the way from the owners/GMs who gave Boogie a max contract, through the coach who built a system placing him front and center, to the teammates with the good sense to give it to him and give it to him, and of course to Boogie himself who was a relentless presence in there all night long. And to cap it off, we saw the classic (although sometimes misunderstood) value of the superstar player: by the end of the game Boogie had broken the Nuggets defense to such a degree they were sending their entire frontcourt to stop him everytime he posted. And when they did, it left a lesser player having a bad night in Jason Thompson with a free run at the rim for the follow tip to win the game for us. So now, how do we get all that on top of 30pts 14reb and get an A-? Well how about because I think he can be better still. This was the first regular season game where a coach ever put him so fully in this position. And while he was impressively resilient all night long, and kept on surging back every time you thought he was done, the fact of the matter is that there were ebbs and flows. He got noticeably gassed on several occasions and still, despite the big numbers, has a tendency to get flat footed and quit chasing rebounds when he's running on fumes. He's so damn good he had 14pts 6rebs at half and I thought never looked entirely comfortable in there against Javale McGee. He started the 3rd looking like he'd actually gotten more tired at half and I was worried that maybe that was it, that he's already exhausted himself trying to carry a stubbornly poor shooting group of teammates in the first half. But that's where the resilience was impressive. Boogie has always had fierce flashes, but this might be the toughest we have ever seen him. As in the most stubborn, the most committed. And so he got McGee out of their with fouls, sucked it up and surged down the stretch of the third. And when he returned for the fourth it was the total package, setting up open shooters with passes, getting one of his steals up top, drawing a charge, coming up with a big block, and making some remarkable franchise center sorts of moves in the post, showing poise and patience and spinning a poor stiff like Mozgov into the floor. By the final minutes the Nuggets had resorted to just having JJ Hickson basically thug him every time down the floor, and the refs really pissed me off by not only allowing it to happen by throwing a B.S. call on Boogie as well on a fairly standard cut across the lane fighting into post position. In any case, was sitting at 13-23 from the field, but missed his final 3 shots in the final minutes under double and once even triple team pressure. Now he knows what it feels like to be Hakeem. And if he keeps playing like this and we keep riding him, he'll have to get used to it. So I'm going an A- here because I'd bet money there will be even bigger games this season, but this was a hugely impressive performance anyway, not only for Cousins, but for the entire organization that built the game plan around him. --
Brick
Stats: 31min 4pts (1-6, 0-3, 2-3) 2reb 1ast 0stl 0blk 0TO
Thornton ( D )
-- jeesh -- its not easy to come out of a packed house victory with a superstar performance from your newly anointed franchise guy and have at least as many questions as answers, but somehow we pulled that off. Nowhere was the question mark bigger than at SG, where MT continued his preseason long...well we'll call it a slump, but its more like a giant question mark floating over his head following him around wherever he goes. You all remember Marcus Thornton right? Shot happy SG prone to explosive fits of complete chuckaholism and scoring outbursts? Well, meet the new Marcus Thornton, 6'4" SF who takes 6 shots in 31 min and is left out there to play defense apparently. Confused yet? Yeah, well so is Marcus. For the first few minutes of this one I was actually happy even though he produced little. He missed an early three, but it was an in rhythm spot shot that looked like it sprang from the offense, in other words exactly the sort of shot you want to see him taking. And then he got out on the break alone with Cousins, and ladled a easy little pass over to the big man for dunk to help juice the already juiced crowd. It wasn't much, but a couple of simple plays that looked like a guy buying in/getting it. And then...well and then pretty much nothing. He completely disappeared from even the simple plays again, and for anyone who hasn't had a chance to see this act thus far this year when I say disappear I mean disappear. Not just about him. he basically doesn't touch the ball. There is no physical evidence of him even being on the court. Was completely uninvolved in the 2nd quarter, and finally late in the quarter tried to post up, but got the flip shot eaten by Javale McGee, eventually triggering a fast break the other way. And even that shot may not have been part of Malone's plan for him (and I have no idea what that plan is) as that shot appeared to get him immediately benched. He finally got a solitary drive and a couple of FTs to fall after half, but it led nowhere at all, and the few times he did get a perimeter shot off they missed. You would think that would end his night, but M16 was struggling just as badly, the SFs were bad, we just had no options. And so Marcus Thornton, poor SG defender, ends up playing the bulk of the 2nd half as a smallball small forward, and for as few shots as he got, apparently for defensive purposes. He still tried to screw that up, suddenly forcing up a heavily contested hero shot a the 1:45 mark, and sure enough Denver comes back the other way and ties it. Luckily he avoided truly being a goat when he got picked and was a half step slow on defense on Denver's game winning attempt at the buzzer, but recovered to maybe effect the shot just enough to leave us with the victory. And a bunch of questions. --
Brick
Stats: 36min 12pts (6-9, 1-2, 4-5) 2reb 4ast 0stl 0blk 2TO
Vasquez ( B )
-- Pretty nice way to start things off for Vasquez and despite only four assist, still almost a third of our assists on the night, he continued to look steady running the offense. Had his best stretch to start things off. Just efficient offensively. Was getting us into nice transition sets while providing a surprising scoring punch with a quick eight point on just four shots. In what would become a theme for the night he was finding his shooters in nice spots but they just couldn't finish for him. And while Vasquez had the offense looking as good as it did all night Lawson was ominously quite. Not sure how much credit Vasquez gets for that but it added to what was a very nice first quarter. Came back in with a 11 point lead and for the most part was part of a three guard line up with Thorton and IT. Like his later stretch with IT he didn't look as good sharing the ball, still managed some nice set ups, which once again produced no results. By this point Lawson was heating up and with Robinson out there Vasquez was put on him with less then stellar results. For the first time all night the Nuggets ran it down the Kings throat and by halftime the lead was down to two. We came out flat for the second half and Vasquez was no exception with a quick turnover that lead to a fast break. At this point Lawson was doing a much better job using his quickness to attack the basket. Vasquez did fight back though by using his size to post Lawson, also had a couple nice little floater which at his size is a very tough shot to disrupt. By mid quarter we were in full feed Boogie mode, kinda nice to have a decent coach, so Vasquez took a back seat and just helped feed it down low for a stretch. Came out briefly in the third only to come right back in as part of another three guard lineup, this time with McLemore. Was quite during this final stretch and with IT heating up and Cousins doing his thing Vasquez didn't have as many opportunity's with the ball. On defense he ended up with the best possible match up of Andre Miller. Miller whos biggest asset is strength and size rather than speed couldn't get much done against our big pg. So surprisingly towards the end he stayed on the floor more for his defense then his offense. Despite the pedestrian finish he again looked as advertised running the offense.
--Henkel
------------------------------------------------------------------------------------------------------------------
Bench
Stats: 17min 4pts (1-7, 1-5, 2-2) 1reb 0ast 0stl 1blk 1TO
McLemore ( C- )
-- see later in thread, ran into character limitations
Stats: 17min 2pts (1-5, 0-0, 0-0) 3reb 0ast 0stl 2blk 2TO
Thompson ( D+ )
-- JT had a pretty mediocre game coming off the bench tonight. In 16 minutes of work he produced 2 points (on 1-5 shooting), 3 rebounds and 2 blocks, along with 2 turn overs. On his very 1st defensive play of the game he got a defensive rebound (which means he would basically only grab 2 more boards in his 16 minutes) and then he followed that up with an illegal screen for a TO on his very 1st offensive play. In his 1st 3 minutes of action he would go 0-3 from the field, which means that in 13 additional minutes of play he'd go 1-2 from the field. His rebounding was sub-par, but to his credit he did do a good job playing man defense, rotating on defense, and boxing out his man. The hardest part about this grade is that with 40 seconds left in the game, with the game tied, he comes in and grabs an offensive rebound from a Cousins miss, and dunks it back home. Those 2 points, which happen to be his only 2 points of the game end up being the last 2 points of the game and give the Kings their much needed home victory on opening night. So solid defense, poor board work, anemic offense, but the game winning rebound and put-back. His game winner pushes his grade all the way up to a D+. I'm very glad we got the win, but we're going to need more production from him going forward. --
Uncia
Stats: 29min 16pts (5-9, 3-4, 3-4) 4reb 5ast 0stl 0blk 2TO
Thomas ( B )
-- IT showed up with a solid effort, good thing too considering the rest of our perimeter scorers decide to take the night off. I was expecting fireworks when he came in against Robinson, but instead the Kings decide to play this new game called who can set the most illegal picks. Sloppy play which wasn't the result of IT but rather a result of the rest of the bench not getting IT involved, if IT isn't scoring let alone getting the ball then this bench will struggle. Managed to score on his first shot, a nice little floater, to end the quarter. Was more involved in the second, still not taking many shots but was doing a good job with the ball in his hands. Despite legitimate concerns over playing him as the lead guard with Cousins I though he did a great job getting the ball down low once Cousins reentered the game. All the while he was doing a good job keeping Robinson out of lane, and with his jump shot off he had no impact on the game. Helped stretch the lead until the end of second when our three guard lineup was badly outplayed by Denver's equally small lineup. Back in well into the third and soon was part of another three guard lineup. He took the lead this time around and while I wouldn't go as far as to say he dominated the ball he was looking more for his offense then his previous stretch with Vasquez. Helped swing momentum our way with back to back threes early in the forth, which was soon followed by his most selfish play of the night when he failed to pass it ahead on a easy 2 on 1 with McLemore. Still played well over this stretch and while he wasn't stopping Lawson did a better job of slowing him down then Vasquez did. Although he did struggle with Lawson in the last couple of minutes as Lawson blew by IT and missed a makeable reverse layup that would of tied the game. Almost had the play of the night with a near break away steal that likely would of put the game away, did manage to grab a big rebound off of the resulting broken play. Keeps scoring the ball efficiently and despite concerns contributed to Cousins success tonight rather then detracting from it.
--Henkel
Stats: 6min 6pts (2-4, 1-1, 0-0) 1reb 0ast 0stl 1blk 1TO
Outlaw ( B- )
-- Only played 6 total minutes but was active if not totally effective in those minutes. A lot of awkward off the ball movement, including some truly atrocious screen setting, and mostly opportunistic shooting (which is better than last year). Decent defense including one scrum with the much stronger Faried. Not sure where the SF "battle" is heading, especially once Luc is back, but Outlaw has looked more useful this season than last. --
sdballer
Stats: 11min 0pts (0-0, 0-0, 0-0) 4reb 0ast 1stl 1blk 2TO
Hayes ( B- )
-- into the game near the end of the first quarter and immediately shocked by blocking a shot. In fact was so shocked himself that he grabbed the resulting board and wildly threw an outlet pass that was picked off, and the Nuggets came back and scored the other direction. When he came back in at the end of the 3rd looked like he got a second block as he outblocked McGee. Left in as the only "big" at the end of the 3rd quarter, and the Nuggets took advantage, pounding us on the glass and scoring eventually. But that was Malone scoring on us. In the 4th played PF next to Cousins and provided some great D help on several plays supporting McLemore. Generally battled on the glass in his short minutes but uncharacteristically threw some wild passes. --
Brick
Last edited: