Don't Make Me Use The Bat
Staff member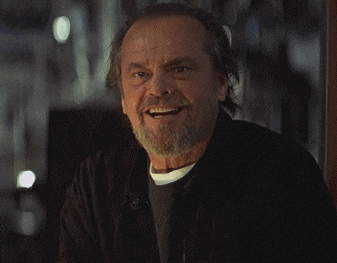 Don't ever say this team doesn't fight. Ever.
Our week so far:
1/23 DET 4:30 -W
1/25 CLE 4:00 -W
1/27 IND 4:00
1/28 CHA 4:00
Let's go for the sweep. Hell, we might be 3-1 on our bogeyman road trip if not for an incompetent ref.
Link to Boxscore
Afflalo ( B )
-- faced with the impossible task of guarding LeBron, but apart from a bad stretch of open court ball to start the 3rd, hung in there and competed. And he hit his shots tonight, including of course the effective game winning 3 with 17 seconds to go. A roleplayer hitting his open threes? What a concept.
Cousins ( B )
-- I don't know what to do with this grade. Cuz struggled terribly for much of this game. The Cavs doubled him quick and hard throughout the game, the rim was full of traffic, and Cuz's shot was stubbornly off. And yet down the stretch a stubborn Joerger went to him relentlessly, and he found a way to score, and picked the Cavs apart as they doubled. He scored the tying layup in regulation to send it to OT, made the pass to Afflalo to win it in OT, and missed a triple double by 1 ast. So...how bad can that grade be? We beat the champs.
Koufos ( C+ )
-- as Willie has come on, Kosta is becoming a forgotten man. He gave us physical banging to start both halves, with his biggest contribution being as the backup rebounder/rim protector while Cuz was being drawn way out to try to guard Love. Had the worst +/- on the team.
Temple ( B+ )
-- inability to consistently hit wide open kick out threes continues to really make you scream, but his hustle and defense down the stretch helped save this game for us. Notched 4 steals and several big defensive rebounds in the OT.
Collison ( A- )
-- there was a point early in this game when I was annoyed with Collison again. He almost singlehandedly broke up our 10-0 lead with a series of boneheaded plays on both ends, and he continued to be Mr. Mistake through much of the half. But he was very aggressive offensively, and started scoring, and scoring, and carried us through Boogie's long drought.
-------------------------------------------------------------------
Barnes ( B- )
-- hit a couple of early threes, then was off to the misses. But he helped on the glass, shares the ball even sometimes when he should shoot, and was involved with Temple on a game saving steal late in the game.
Tolliver ( F )
-- belongs over in the Cavs's site game thread. Again not hitting his shots, and not showing much ability to adjust to get them off. But worse was the non-existent rebounding and stiff-legged defense, including fouling a 3pt shooter. Hurt us on both ends this time.
Lawson ( C )
-- not as effective this time, although he was the PG guiding the bench during its initial first half surge. but not able to hit his outside shots, and not comfortable inside as the Cavs played longer than they are around the rim. Lost time this time to Collison, which is why its a platoon.
Richardson ( A- )
-- perhaps even bigger than beating the Cavs is the revelation that maybe Boogie was right, maybe Vlade was right: kid can play. Lit the Cavs up with 12pts on 5-6G in 14 min, but it was the confident, collected, clever little professional moves he used that excite. Guy flat belongs.
Cauley Stein ( B+ )
-- deserves a lot of credit here. gets marked down for blowing several gimmes right at the rim, but even those were the result of him hustling on the offensive glass. Was moving well and engaged defensively, and earned his long minutes next to Cuz. Even showed uncommon fight on the glass. Had a big dunk from Cuz in the final two minutes of regulation to help us tie it.
Last edited: