Don't Make Me Use The Bat
Staff member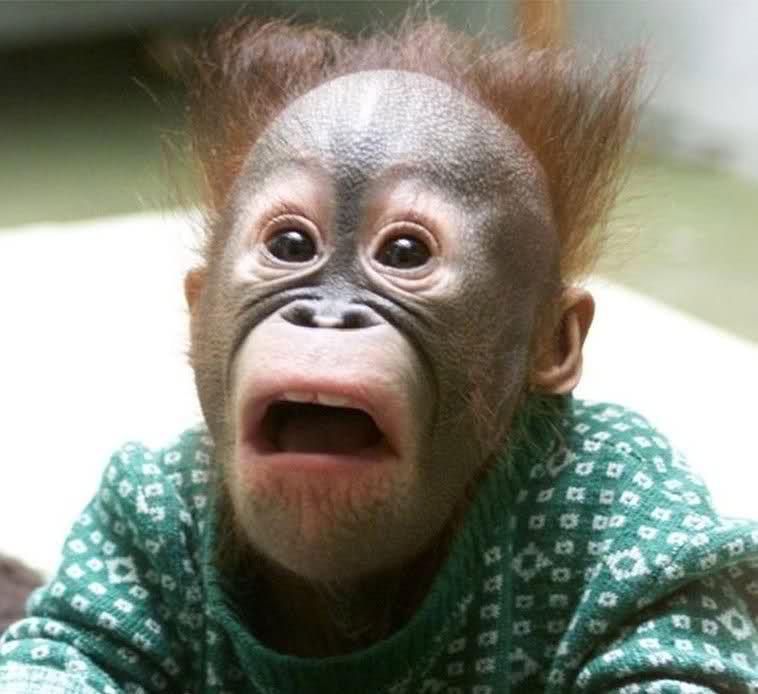 Introducing the new face of Kings fans everywhere.
So...in kind of an ultimate #Kangz experience you had the team that went toe to toe with the Warriors for 4 quarters and OT come out 48hrs later and play embarrassing, abysmal basketball until they were down by 27(!) in the third quarter. You then had that same team go on a 40-15 run(!!) to cut the lead to 2, and in the final minute you had ice cold Boogie come through with a huge and+1 to tie the game with a FT to take the lead. Then you had him miss the FT. You had DWade hit a tough clutch shot. Then you had DWade get another ridiculous call, getting away with holding Cousins on the inbound, resulting in a steal and turnover and another highly ref-sanctioned loss to Wade. And along the way you had some sort of half court near melee involving Rondo somehow? at the end of the 3rd quarter, you had Cousins pick up TWO technical fouls, one in the melee the second after that last play, resulting in an automatic suspension next game. And you had Grant chirping away about it incessantly.
And of course you had another close loss, entirely self-inflicted. With another likely loss coming vs. Boston without Cuz.
Welcome to Sacramento Kings basketball 2016-17.
Link to Boxscore
Afflalo ( D )
-- his claim to fame tonight would not be being as bad as Ben. Woot. Couldn't get offense going, and got slaughtered by DWade. As in didn't even have a theory on how to stop him, let alone a chance. Looked like a sparring partner out there as Wade just measured him and lit us up. We were far FAR better after he and Ben left.
Cousins ( C- )
-- an adventure as always. So...first, the Bulls strategy that so completely flummoxed us was to take Cuz entirely away. Double him without the ball, pack the middle, leave him nothing. And he responded with...nothing. 9 of his 15 shots were threes, which is ridiculous. Yet he hung in there and rebounded and fought and made a few good passes. Then came the huge score to tie it in the final min, then the missed FT, then the suspension earning T...man, these grades sometimes.
Koufos ( B- )
-- Koufos has a bit of a tough grade because his presence in the lineup coincided with our worst play, yet he may have been personally as effective as anyone while it was going on. Used the focus on Cousins to score well, but did not control the boards or Lopez's offense.
McLemore ( F )
-- just...horrid. Just did everything he could possibly think of wrong on both ends of the floor, and had a healthy hand in our embarrassing first 30 minutes. His only positive play all game was when Cuz spoon fed him a dunk on the break. Nothing to say here. Ben at his worst.
Collison ( C- )
-- Darren arrived to the party very very late tonight, and at the point Ben left the game, I had DC with an F as well. Hit nothing, and got destroyed by Carter-Williams, who is just too big and treated him like a kid sister on the driveway hoop. But as our huge run heated up, DC got in the middle of it teamed with Lawson, hit shots...never did get the needed stops on MCW though.
-------------------------------------------------------------------
Tolliver ( C+ )
-- this is one of those games where you know there was more there than the numbers suggest. He was the third bench guy who came in around Cousins and Collison and changed everything. No threes, but he slipped inside and guys found him. D'd up Gibson, and importantly he and Barnes could switch that at will. This wasn't his comeback, but he held up his end.
Barnes ( A- )
-- this is two games is a row. And realistically for a 37 year old guy who was never a stud, its probably a full A. Major part of the hustle and defense crew which led to our huge run, hit big threes, was on the glass. But two plays to determine it at the end did not go his way. First, he defended, and defended well Wade's shot that gave the Bulls the lead. But like Booker, Wade hit the tough shot anyway. Second, he was the inbounder on the play where Wade held Cousins to get the sealing steal. His fault or not, there's a minus in there somewhere.
Lawson ( A )
-- it was really Lawson who turned this thing as much as anybody. His quickness and drives changed the tempo and energy of the game and gave us our shot. had a few loose turnovers trying to drive past guys like Rondo who have quick hands, but this was a big ++ game.
Richardson ( C+ )
-- adventuresome first half outing that screamed "rookie!", but also "talented!". By the end of it was leading us in scoring, and should have had 3 more...but he stepped out of bounds. Played tough harassing defense...then bit on a fake and fouled. And so it went. A lot of good ideas but the execution was mixed.
Cauley Stein ( C )
-- I almost went with an incomplete here, but decided to give it a go. So, in the first half Willie got his offense going a little, but returned to wuss ways and let the Bulls push him around on the glass. Cuz iron-manned the second half so there was no WCS time until the final minute, when Joerger inserted him just to grab a jump ball tip, and he did just that to give us our chance to tie.
Last edited: