http://www.foxnews.com/science/2017/01/16/eugene-cernan-last-man-to-walk-on-moon-dead-at-82.html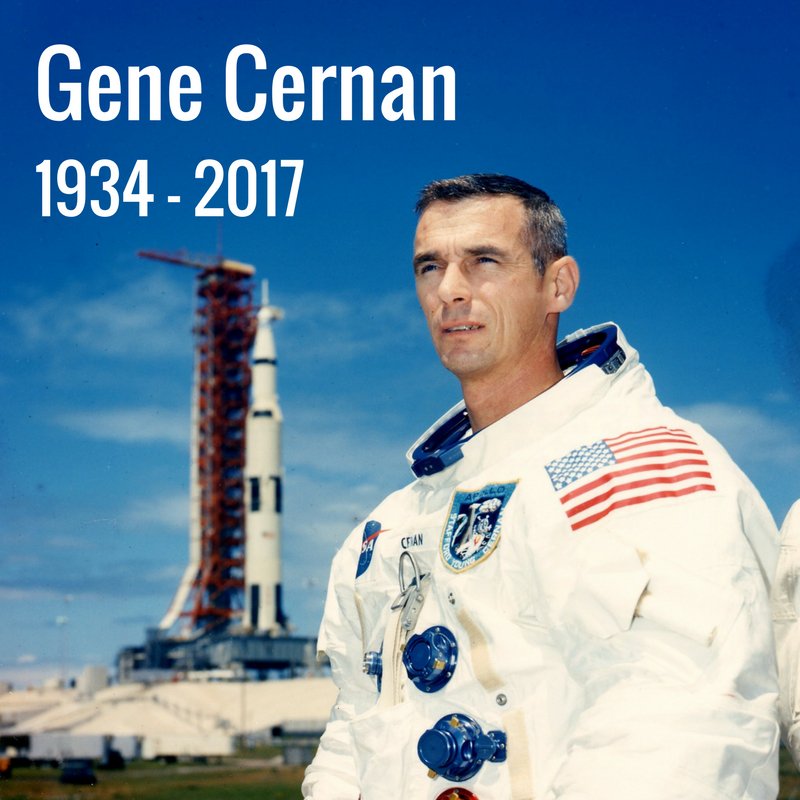 His words would not become as famous as Neil Armstrong's first sentence spoken from the moon, however, Cernan's final goodbye to the moon was just as poetic.

"...America's challenge of today has forged man's destiny of tomorrow," Cernan said. "And, as we leave the Moon at Taurus- Littrow, we leave as we came and, God willing, as we shall return, with peace and hope for all mankind. Godspeed the crew of Apollo 17."
Godspeed, Capt. Cernan.